Supported versions of PHP
Updated On 27 Aug 2020

1 Minute To Read
---
Starting from September 2019, PHP 7.1 is no longer supported.
Starting from October 2020, PHP 7.2 will no longer be supported. Therefore, we strongly recommend switching to PHP 7.3+ until then.
It is already recommended to use PHP 7.3+ as of right now as there are significant performance issues with PHP 7.2.
PHP 7.4 support has been enabled fully as per May 2020 and further brings performance improvements.
We plan on adding PHP 8 support in the beginning of 2021.
Visualized as a calendar, our previous/future PHP versions support is as follows: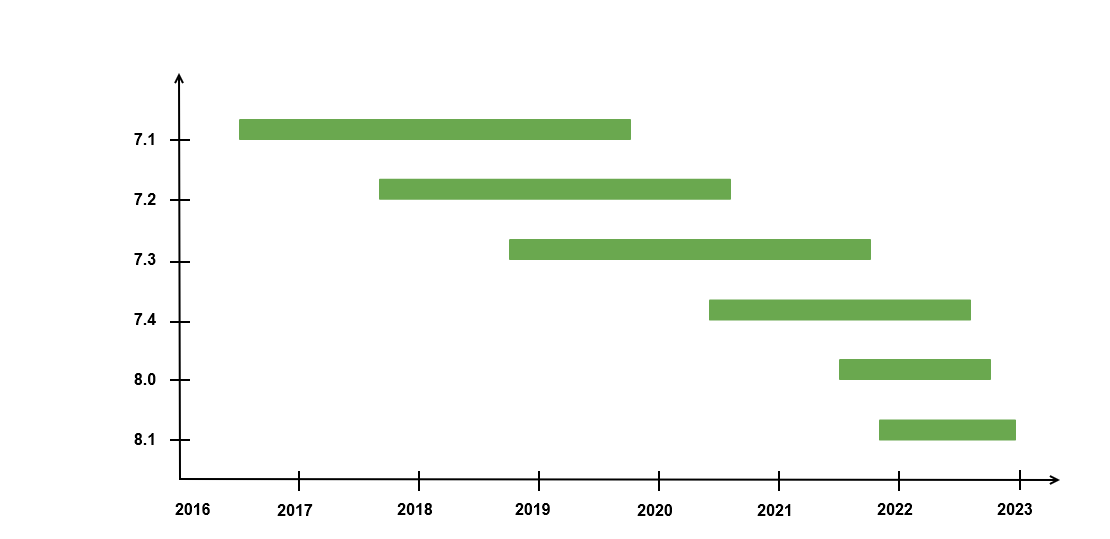 For more details on the supported versions, check the official PHP documentation.
Was This Article Helpful?
---